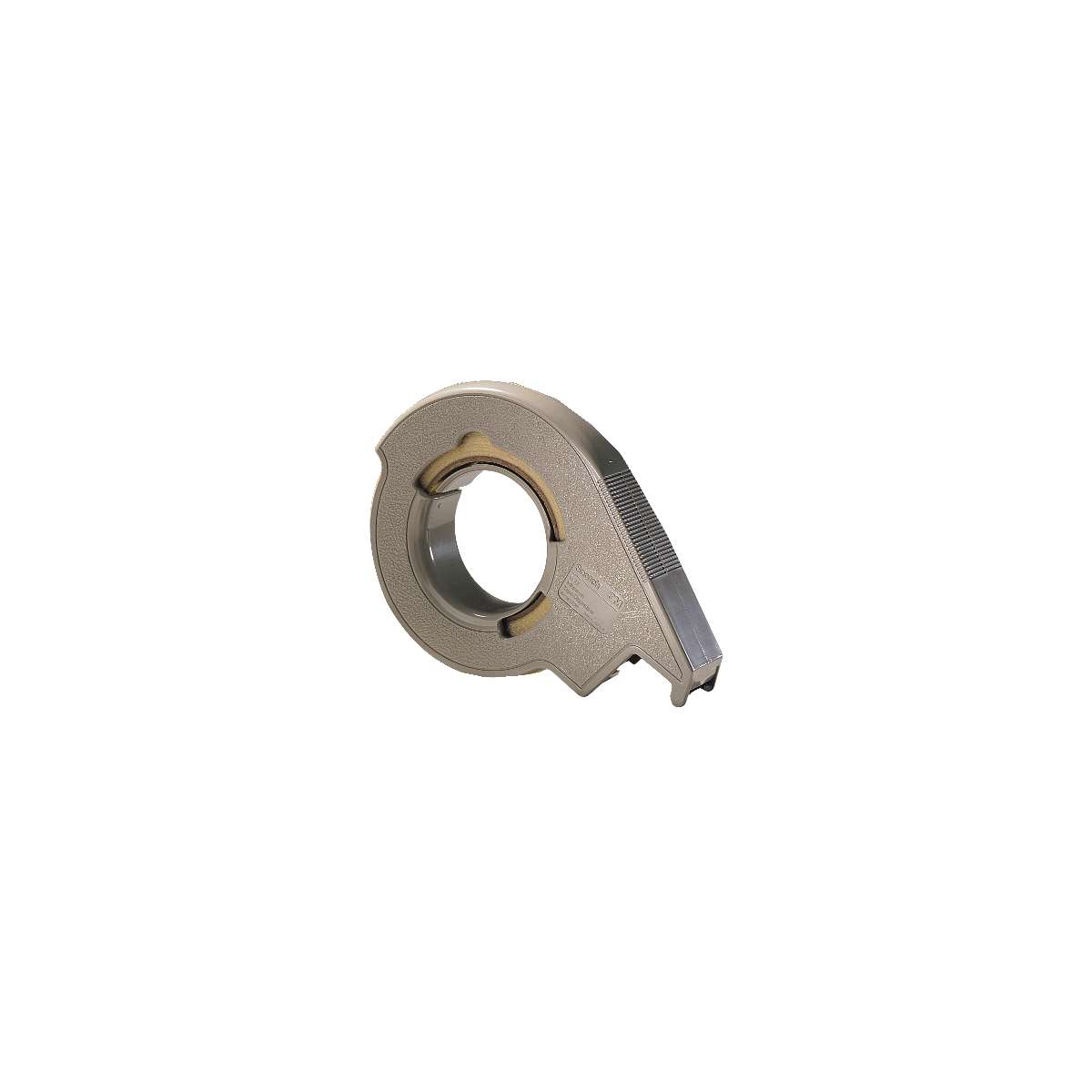 ---
Product Media
3M™ Plastic Dispenser for Filament Tape
Portable and Comfortable Tape DispenserThe Scotch® Filament Tape Hand Dispenser H12 brings comfort and control in a lightweig...
Portable and Comfortable Tape Dispenser
The Scotch® Filament Tape Hand Dispenser H12 brings comfort and control in a lightweight hand-held dispenser made from high-impact plastic, specially designed to dispense Scotch® Filament Tapes. Its lightweight construction provides durability, portability, and is ideal for warehouse, shipping, and office environments where narrow width tapes are used sealing, closing, and taping, applications. With its sharp, carbon steel blade, it easily cuts filament tape rolls as narrow as 0.50inch/12.0 mm up to 1.0 inch/25.0 mm wide. The comfortable design allows the operator to apply tension with the touch of a thumb to the roll as it is dispensed, creating a tight, secure seal. The H12 is useful for a wide variety of carton reinforcing, bundling, , and on-the-spot box sealing applications.
Don't Tape Without One
A Scotch® hand-held tape dispenser is an essential tool wherever products are processed, repackaged, or prepared for distribution. Consumer goods, electronics, food and beverage, general industrial, medical, MRO, paper, print, warehouses, industrial plants, e-commerce shipping operations, and retail distribution outlets are some of the places these useful tools are found. In addition to box sealing, they are also useful for combining, reinforcing, bundling, and other operations. A hand-held tape dispenser can be found in a weight and size for nearly every production requirement.
About 3M Industrial Adhesives and Tapes
For more than a century, 3M has applied innovation and technology to improving our customers' lives and supporting their business goals. Today the company, from its headquarters in St. Paul, Minnesota, serves industrial and commercial customers and consumers in nearly 200 countries. 3M Industrial Adhesives and Tapes include application-specific products that provide durability, strength, and special characteristics such as temperature resistance and short- and long-term protection. The 3M brand, across thousands of products, represents consistency, superior quality, and value.
No customer reviews for the moment.